William Henry Lyttelton
Governor June 1756 – April 1760
William Henry Lyttelton was born in London in 1724, and educated at Eton, Oxford, and the Middle Temple. He began his career as a colonial administrator in 1755 when he was appointed governor of South Carolina. On June 1, 1756, he arrived in Charleston to replace governor James Glen.
Governor William Henry Lyttelton engaged the Indians of South Carolina's upcountry in the so-called Cherokee War of 1759-1761. The conflict remained unsettled when Lyttelton received an appointment to become the next governor of Jamaica. He departed for England in April 1760, leaving lieutenant governor William Bull II to manage the colony as acting governor.
William H. Lyttelton enjoyed a long career as a colonial governor, ambassador for Great Britain, and member of Parliament. He died in England in 1808.
Moore, Alexander. "Lyttelton, William Henry." Walter Edgar, ed. South Carolina Encyclopedia. University of South Carolina Press, 2006.
Ravenel, Mrs. St. Julien (Harriott Horry Rutledge). Charleston. The Place and the People. New York, 1912; rep. ed. Southern Historical Press, 1972.
Waddell, Gene. "Charles Pinckney's Double House." Charleston Architecture, 1670-1860. Charleston: Wyrick & Company, 2003.
Photos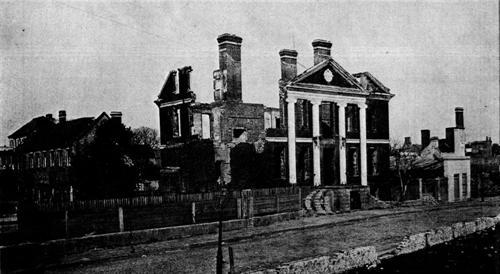 U.S. National Archives and Records Administration http://arcweb.archives.gov/
Henry A. M. Smith, "A Platt of Charles Town." South Carolina Historical Magazine, 1908 (copy in City Engineer's Plat Book, S. C. History Room, Charleston County Public Library)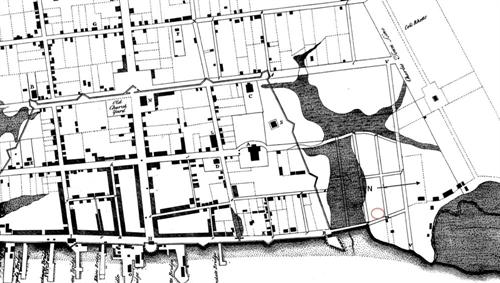 Bishop Roberts and W. H. Toms, The Ichnography of Charles-Town at High Water. London, 1739.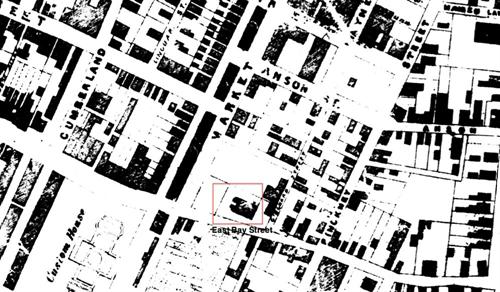 R. P. Bridgens & Robt. Allen, "An Original Map of the City of Charleston." 1852 (S. C. History Room, Charleston County Public Library)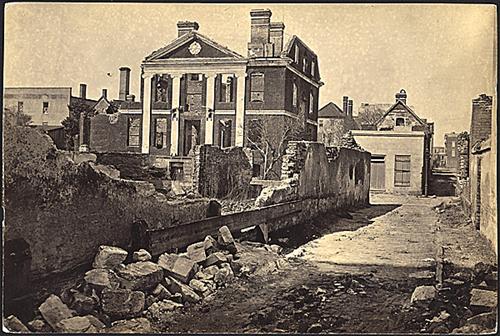 U.S. National Archives and Records Administration http://arcweb.archives.gov/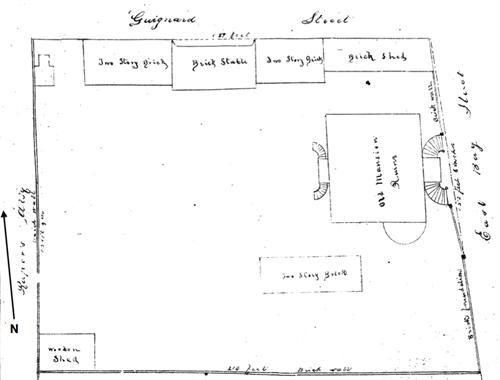 City Engineer's Plat Book, page 2 (S. C. History Room, Charleston County Public Library)