Robert Daniel
Deputy Governor April 1716 – April 1717
Robert Daniel was born in 1646, the son of a prosperous ship owner. In 1677, he received a land grant in South Carolina, and immigrated from Barbados in 1679. Daniel was a military man as well as a merchant and ship owner; sequential references in land records show him as Captain Daniel (1682), Major Daniel, and Colonel Daniel (1693). He fought alongside governor James Moore in the 1702 attack on St. Augustine.
Robert Daniel allied himself with the Goose Creek Men, and was a leader of the revolt against governor James Colleton in 1690. He traveled to London in 1698, returning with a landgrave's patent and appointment as proprietor's deputy, and took a seat on the Grand Council. In 1703, governor Nathaniel Johnson appointed Robert Daniel to act as his deputy governor in North Carolina, a post he retained until 1706.
At some point, Robert Daniel returned to Charleston. When governor Charles Craven went back to London in April 1716, he named Daniel his deputy governor. He held the office until April 30, 1717, when Robert Johnson assumed the governorship.
Robert Daniel died in May 1718, the owner of 1,516 acres in the two Carolinas, and five lots in Charleston.
Bates, Susan Baldwin, and Harriott Cheves Leland, eds. Proprietary Records of South Carolina. Volume One: Abstracts of the Records of the Secretary of The Province, 1675-1695. Charleston: History Press, 2005.
Bates and Leland, Proprietary Records of South Carolina. Volume Three: Abstracts of the Records of the Surveyor General of The Province, Charles Towne, 1678-1698. Charleston: History Press, 2007.
Daniels, Dennis F. "Robert Daniel." NCpedia. http://ncpedia.org/biography/
The National Cyclopedia of American Biography. Volume XII. New York: James T. White & Company, 1904. http://books.google.com
Schafer, Elizabeth D. "Logan, Martha Daniell." Walter Edgar, ed. South Carolina Encyclopedia. University of South Carolina Press, 2006.
Photos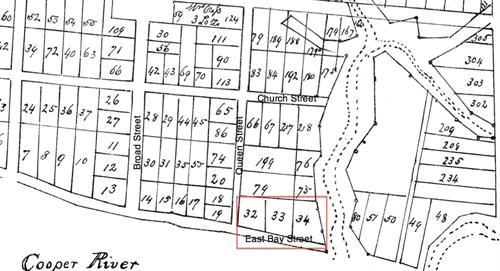 Henry A. M. Smith, "A Platt of Charles Town." South Carolina Historical Magazine, 1908 (copy in City Engineer's Plat Book, S. C. History Room, Charleston County Public Library)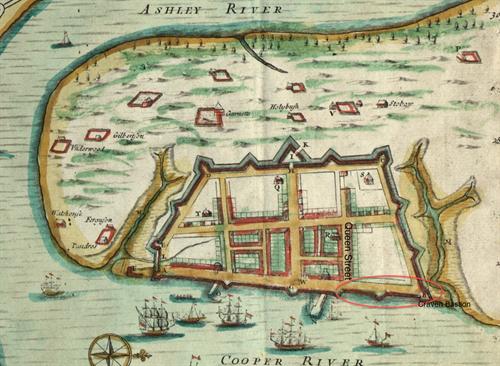 Edward Crisp, "A Compleat Description of the Province of Carolina in 3 parts." 1711. American Memory, Library of Congress http://memory.loc.gov/
Location of Robert Daniel's town lots in 1711.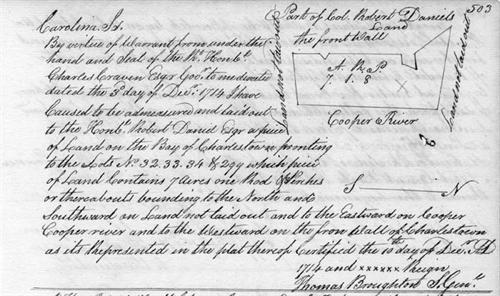 Colonial Plat Books, Series S213184, SC Department of Archives and History www.archivesindex.sc.gov/onlinearchives/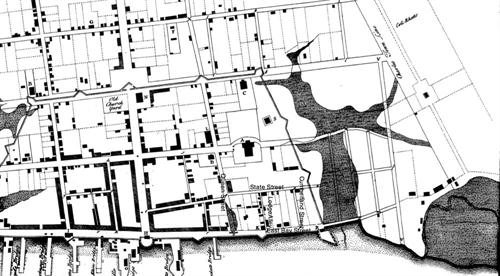 Bishop Roberts and W. H. Toms, The Ichnography of Charles-Town at High Water. London, 1739.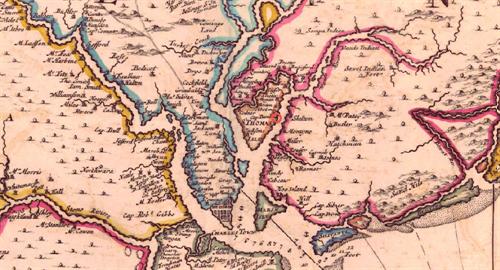 Nicolas Sanson, "Carte Particuliere de la Caroline." Amsterdam, Pierre Mortier, 1696. From the collections of the Birmingham Public Library http://alabamamaps.ua.edu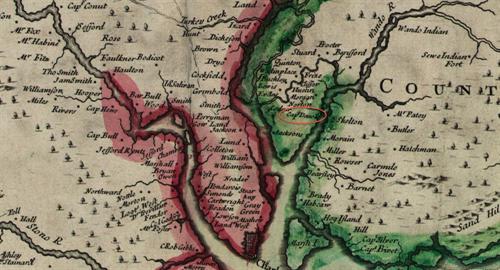 Edward Crisp, "A Compleat Description of the Province of Carolina in 3 parts." 1711. American Memory, Library of Congress http://memory.loc.gov/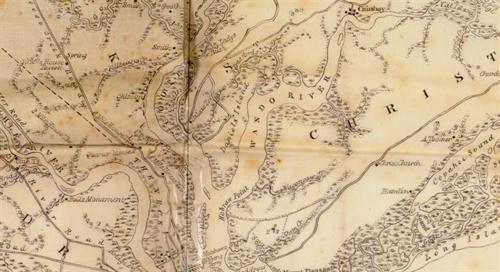 Mills Atlas, Charleston District, 1825. American Memory, Library of Congress http://memory.loc.gov/