JOHN EDWARDS
Elected intendant September 26, 1795, succeeding John Bee Holmes; re-elected September 12, 1796. Succeeded by Henry W. DeSaussure, September 1797.
Born 1760, died December 31, 1798.
Son of John Edwards and Margaret Peronneau, married Rebecca Donnom 1783.
Merchant, operated John Edwards & Company.
Aide-de-camp to Francis Marion during Revolutionary War.
Elected from St. Philip's and St. Michael's parishes to State House for Seventh General Assembly, 1787-1788, resigned when appointed Commissioner of the [State] Treasury. Elected to Ninth and Tenth General Assemblies, 1791-1794; in State Senate from 1799-1801.
Bailey, N. Louise, and Elizabeth Ivey Cooper. Biographical Directory of the South Carolina State House of Representatives. Volume 3, 1775-1790. Columbia: University of South Carolina Press, 1981.
Charleston City Gazette, September 25, October 3, 1795.
Columbian Herald, September 13, 1796.
South-Carolina State Gazette, September 12, 1797.
Photos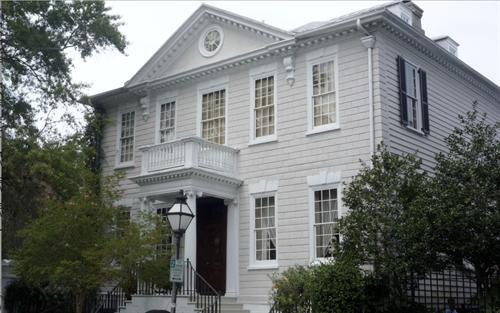 Preservation Society of Charleston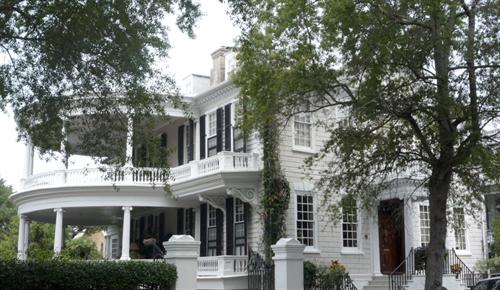 Preservation Society of Charleston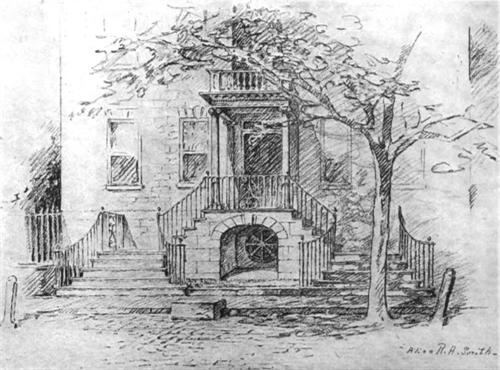 Alice R. Huger Smith and D. E. Huger Smith, The Dwelling Houses of Charleston, 1917. http://books.google.com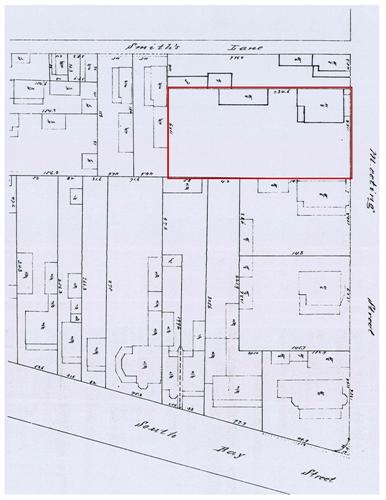 Source: City of Charleston Block Plats, 1882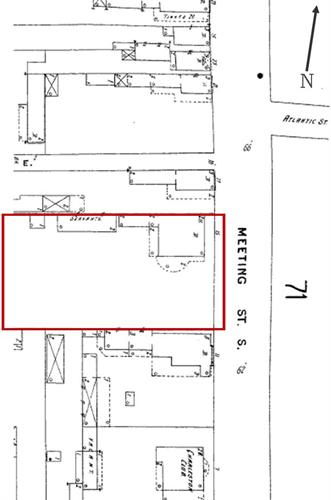 Sanborn Company Fire Insurance map, 1902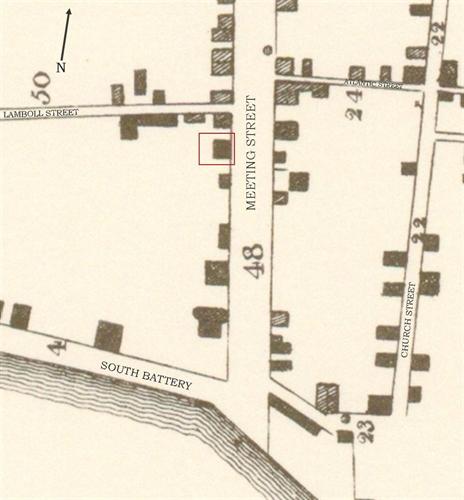 Ichnography of Charleston, South Carolina. Surveyed by Edmund Petrie for the Phoenix Fire Company of London, 1788.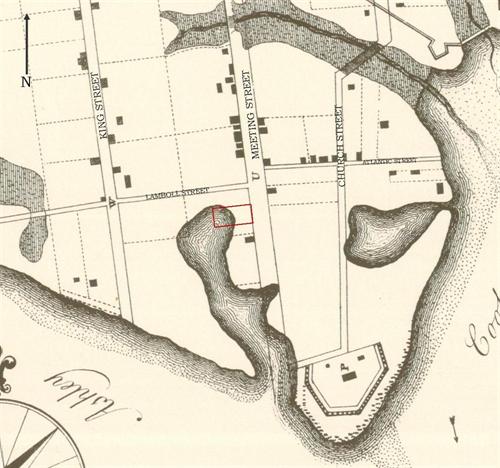 Bishop Roberts and W. H. Toms, The Ichnography of Charles-Town at High Water. London, 1739