Francis Nicholson
Governor May 1721 – May 1725
Francis Nicholson was born in England in 1655. He was in the military from 1678 to 1684, with service in Morocco and Tangiers, then made a career as a colonial administrator. He was appointed lieutenant governor of New York in 1688, lieutenant governor of Virginia a year later, and lieutenant governor of Maryland from 1692 until 1698. Next, he served as governor of Virginia from 1698 until 1705, when he returned to London. Francis Nicholson traveled back to North America to command colonial troops during the French and Indian Wars, and held the governor's office in Nova Scotia from 1712 to 1714.
In 1720, the British royal government appointed Francis Nicholson governor of South Carolina by the royal government. He arrived in Charleston in May 1721. The transfer of the colony from the Lords Proprietors to the crown had not been completed, and the proprietors still hoped to regain control. They attacked Nicholson with charges of racketeering, smuggling, and cooperating with the Spanish in Florida.
Governor Francis Nicholson left Charleston for London in May 1725, intending to confront his accusers in person, clear his name, and return to South Carolina. He never returned, however, and died in London in March 1728.
"Francis Nicholson." Maryland State Archives. http://www.msa.md.gov
Moore, Alexander. "Nicholson, Francis." Walter Edgar, ed. South Carolina Encyclopedia. University of South Carolina Press, 2006.
Photos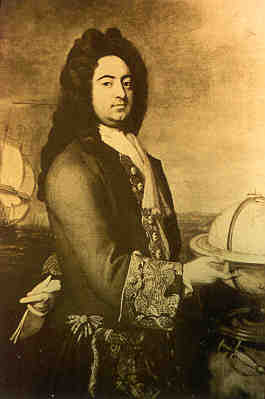 MSA SC 1621-1-590, Archives of Maryland http://www.msa.md.gov