Arthur Middleton
Acting Governor May 1725 – December 1730
Born in South Carolina in 1681, Arthur Middleton was the son of Edward Middleton (d. 1685). By 1704, Arthur Middleton held a seat in the Commons House of Assembly. In 1711 he was appointed a proprietary deputy, and served on the Grand Council until 1717. He returned to the assembly, becoming speaker, and in 1719 was president of the Convention that overthrew the Lords Proprietors. Thereafter, from 1721 until his death, Middleton was president of the council.
In May 1725, governor Francis Nicholson went to London to fight allegations of smuggling and other crimes, and the council elected Arthur Middleton to be acting governor. When Landgrave Thomas Smith (son of former governor Thomas Smith) attempted to seize the governorship, on the claim that as senior councilor, he should have been appointed acting governor; Middleton had him jailed.  
Arthur Middleton never assumed the title of governor, always calling himself President of Council. When Robert Johnson was appointed royal governor, Middleton ceded power peacefully in December 1730. He died in Charleston on September 7, 1737.
Bates, Susan Baldwin, and Harriott Cheves Leland, eds. Proprietary Records of South Carolina. Volume One: Abstracts of the Records of the Secretary of The Province, 1675-1695. Charleston: History Press, 2005.
Heitzler, Michael J. Goose Creek, A Definitive History. Volume One: Planters, Politicians and Patriots. Charleston: History Press, 2005.
McCrady, Edward. The History of South Carolina Under the Royal Government, 1719-1776. New York, 1899. http://books.google.com
The National Cyclopedia of American Biography. Volume XII. New York: James T. White & Company, 1904. http://books.google.com
Photos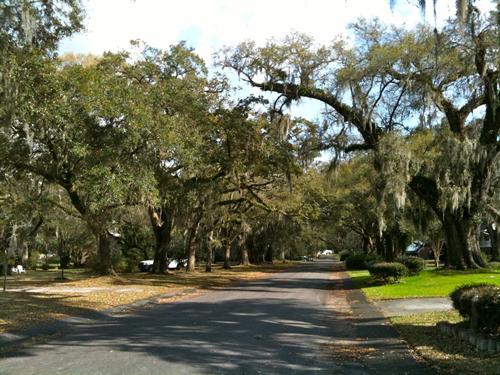 Preservation Society of Charleston (provided)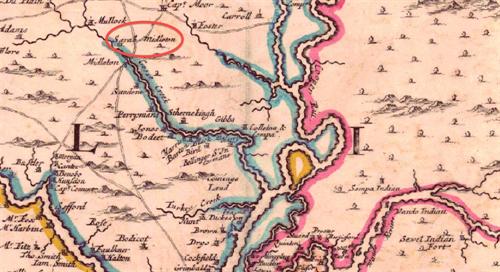 Nicolas Sanson, "Carte Particuliere de la Caroline." Amsterdam, Pierre Mortier, 1696. From the collections of the Birmingham Public Library http://alabamamaps.ua.edu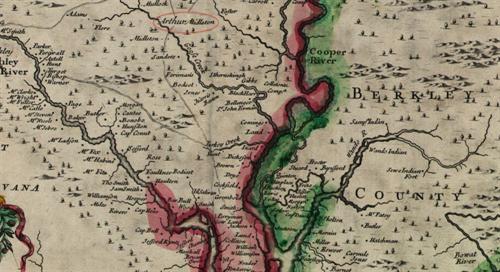 Edward Crisp, "A Compleat Description of the Province of Carolina in 3 parts." 1711. American Memory, Library of Congress http://memory.loc.gov/
Mrs. Sarah Middleton Howe conveyed The Oaks to her son Arthur Middleton; Arthur's son Henry Middleton inherited the plantation.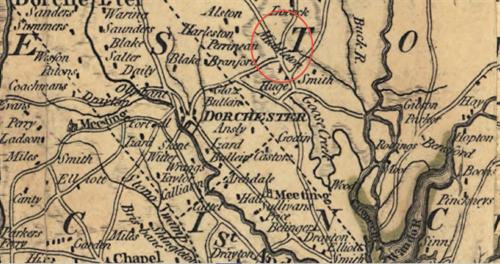 Henry Mouzon, "An accurate map of North and South Carolina … from actual surveys by Henry Mouzon and others." London, 1775. American Memory, Library of Congress http://memory.loc.gov/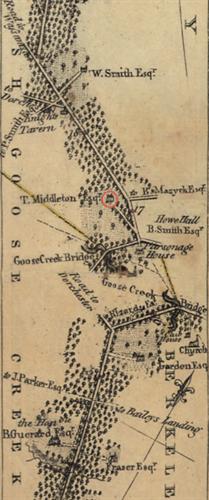 Road to Watboo Bridge, from Charleston, by Goose Creek Bridge & Strawberry Ferry. 1787. American Memory, Library of Congress http://memory.loc.gov/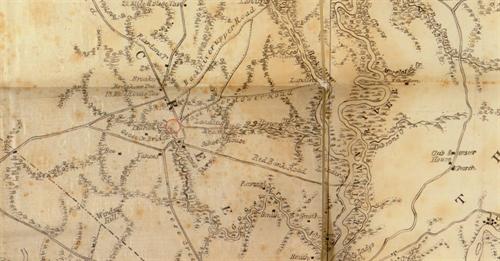 Mills Atlas, Charleston District, 1825. American Memory, Library of Congress http://memory.loc.gov/
The Oaks passed though several owners during the first quarter of the nineteenth century. It is not certain when the Middleton house was lost.