JOHN GEDDES 
Elected intendant September 15, 1817, succeeding Elias Horry; re-elected September 7, 1818. Resigned upon being elected governor in December 1818, succeeded by Daniel Stevens. Elected intendant January 6, 1823, succeeding James Hamilton, Jr.; re-elected September 1, 1823; succeeded by Samuel Prioleau September 1824.
Born 1777, died March 5, 1828, buried at First (Scots) Presbyterian Church.
Son of Henry Geddes, married Harriet Chalmers 1798; married second Ann Chalmers in 1805.
Attended the College of Charleston, then studied law; admitted to bar in 1797.
Planted at Ashley Hill and Geddes Hall [Maryville] in St. Andrew's Parish.
Member of state militia, ca. 1804 to 1828, rising from captain to brigadier general.
Represented St. Philip's and St. Michael's parishes in the state house during four General Assemblies, 1808-1815; and in the state senate for two terms, 1816-1819, resigning upon being elected governor.
Bailey, N. Louise, Mary L. Morgan, and Carolyn R. Taylor. Biographical Directory of the South Carolina Senate, 1776-1985. Volume 1. Columbia: University of South Carolina Press, 1986.
Charleston City Gazette, September 16, 1817; January 12, 1819.
Charleston Courier, September 8, 1818; September 2, 1823.
Downey, Tom. "Geddes, John." Walter Edgar, ed. The South Carolina Encyclopedia. Columbia: University of South Carolina Press, 2006.
"Indexes of Graveyard and Memorial Records at First (Scots)." (http://www.first-scots.org)
O'Neall, John Belton. Biographical Sketches of the Bench and Bar of South Carolina. Vol 2. Charleston, 1859. (http://books.google.com)
Photos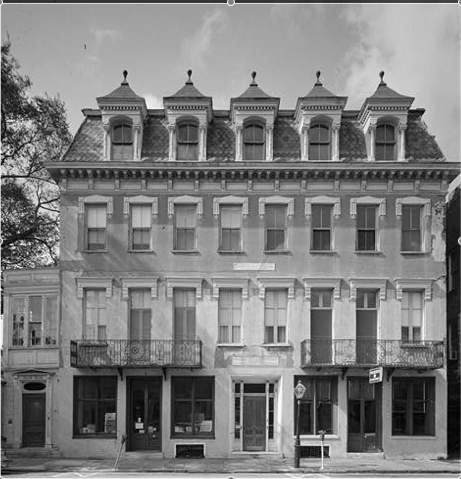 1977 view, Historic American Buildings Survey, Library of Congress
Bishop Roberts and W. H. Toms, The Ichnography of Charles-Town at High Water. London, 1739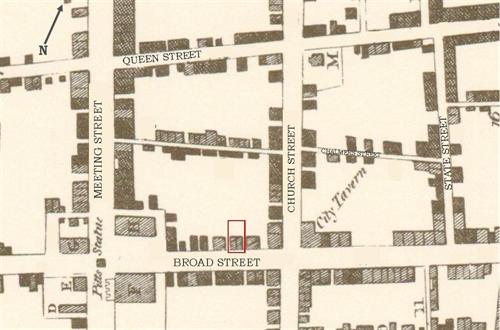 Ichnography of Charleston, South Carolina. Surveyed by Edmund Petrie for the Phoenix Fire Company of London, 1788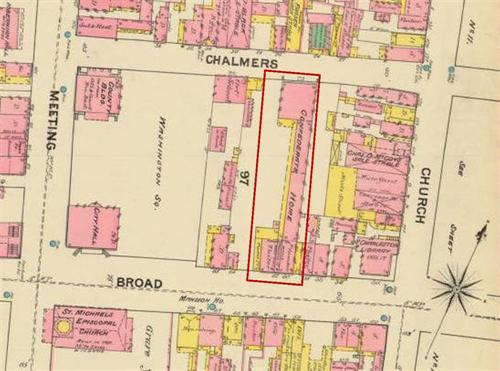 Sanborn Company map, 1888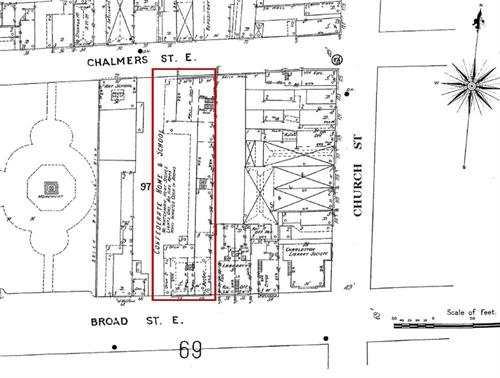 Sanborn Company Map, 1902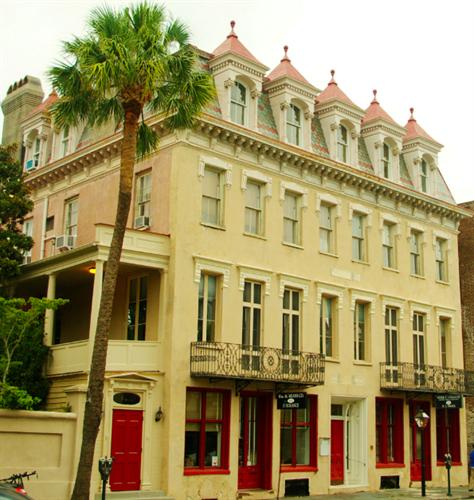 Preservation Society of Charleston