JACOB F. MINTZING
Elected intendant September 7, 1840, succeeding Henry L. Pinckney. Re-elected September 6, 1841. Succeeded by John Schnierle, April 1842.
Died in office, March 15, 1842.
Married Elizabeth Custer 1822; married second Louisa Thwing 1830.
Member of St. John's Lutheran Church, where he is buried.
Lumber merchant, partner in Sifley & Mintzing Company.
Represented St. Philip's and St. Michael's parishes in State House during nine General Assemblies, 1820-1835 and 1832-1833.
Charleston Courier, September 9, 1840; September 8, 1841
"Death of the Mayor." Charleston Courier, March 16, 1842.
Moore, Alexander. Biographical Directory of the South Carolina State House of Representatives. Volume 5, 1816-1828. Columbia: South Carolina Department of Archives and History, 1992.
Photos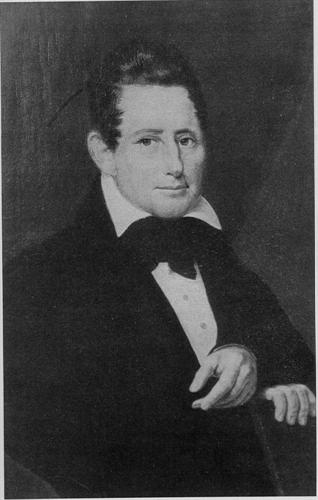 Courtesy of The German Friendly Society