GEORGE IRVIN CUNNINGHAM
Elected intendant October 1, 1873, succeeding John A. Wagener; re-elected October 6, 1875. Succeeded by William W. Sale, December 1877.
Born 1835, died November 29, 1902, buried at Magnolia Cemetery.
Son of Abner Cunningham and Celia Stephens, married Mary Alice (surname unknown), married second Helen Rachel McInnes.
Butcher and stockyard operator. President, Charleston Waterworks Company.
Chairman of Charleston County Board of Commissioners, 1872-1879. United States Marshal for South Carolina, 1889-1894 and 1902-death. Postmaster of Charleston, 1897-1902.
City alderman appointed by General E. R. S. Canby, commander of the 2nd Military District, 1868-1871.
"Capt. Geo. I. Cunningham Dead. Career of Abolitionist Who Made His Home and Fortune in Charleston." The (Columbia) State, November 30, 1902.
Garlington, J. C. Men of the Time. Sketches of Living Notables. A Biographical Encyclopedia of Contemporaneous South Carolina Leaders. Spartanburg: Garlington Publishing Co., 1901 (http://books.google.com)
"Mr. George I. Cunningham. Death of the Leading Republican of South Carolina." News and Courier, November 30, 1902.
News and Courier, October 2, 1873; October 7, 1875; December 12, 1877.
Photos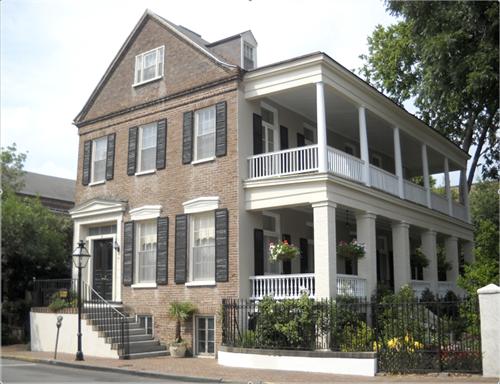 Preservation Society of Charleston photo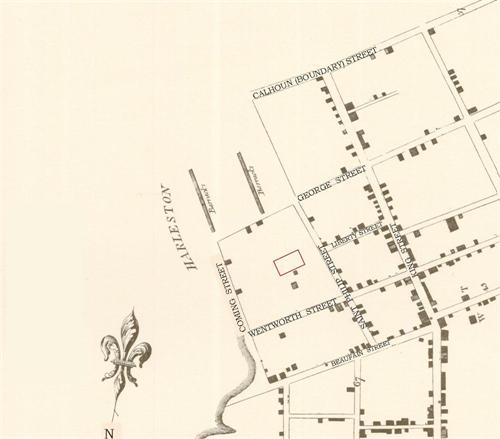 Ichnography of Charleston, South Carolina. Surveyed by Edmund Petrie for the Phoenix Fire Company of London, 1788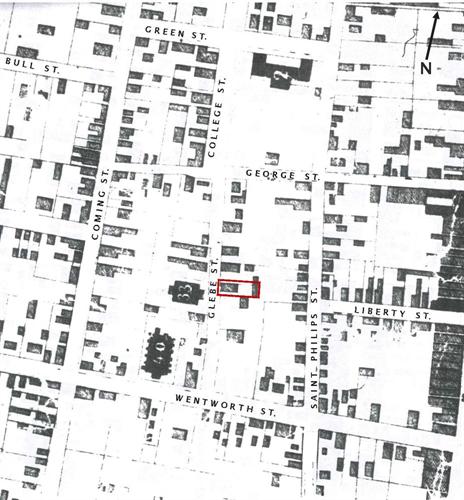 R. P. Bridgens & Robt. Allen, "An Original Map of the City of Charleston," 1852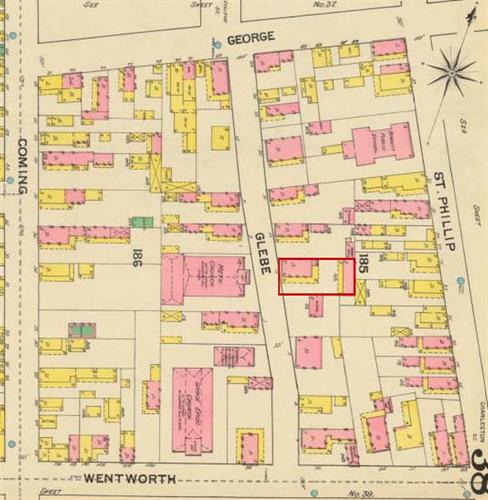 Sanborn Company map, 1888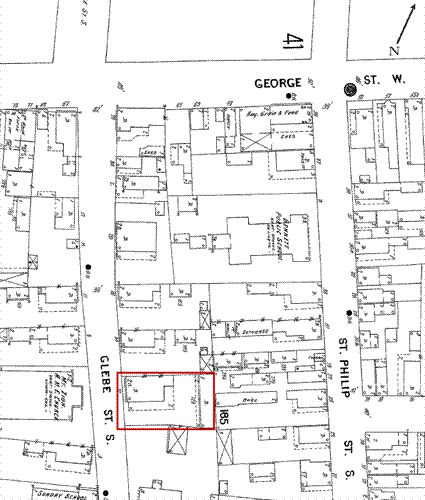 Sanborn Company map, 1902