WILLIAM ASHMEAD COURTENAY
Elected mayor December 9, 1879, succeeding William W. Sale. Re-elected December 11, 1883. Succeeded by George D. Bryan, December 1887.
Born 1831, died March 17, 1908, buried at Magnolia Cemetery.
Son of Edward Smith Courtenay and Elizabeth Storer Wade, married Julia Ann Francis, 1854.
Educated at Dr. J. C. Faber's academy, left school at fifteen.
Owned a bookselling and publishing business on Broad Street, 1850-1860; then worked as business manager of the Charleston Mercury. 1866-1887 shipping and commission merchant.
1893 established Courtenay Manufacturing Company and built a cotton mill and village he named "Newry" in Oconee County, South Carolina.
Civil War service as lieutenant in Company B, 8th South Carolina Infantry, fighting at Manassas, Fredericksburg, Chickamauga, and Gettysburg.
"Captain Wm A. Courtenay is Dead." News and Courier, March 18, 1908.
"The Last Meetings of the City Council of 1883-1887." Year Book, City of Charleston, 1887. Charleston, 1888.
"Newry Historic District." National Register of Historic Places Inventory-Nomination Form, South Carolina Department of Archives and History, 1981. (www.nationalregister.sc.gov/oconee/S10817737008)
Photos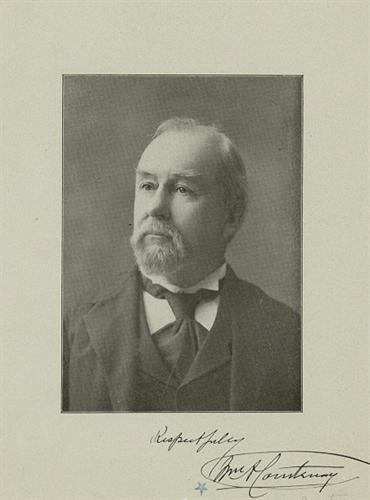 New York Public Library Digital Gallery (http://digitalgallery.nypl.org/)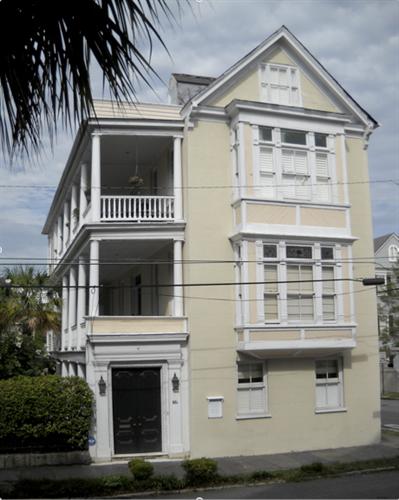 Preservation Society of Charleston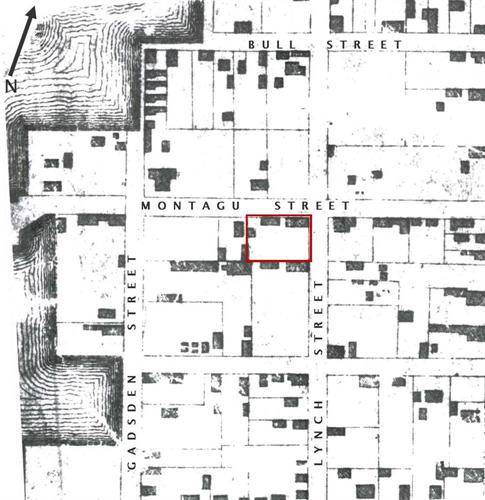 R. P. Bridgens & Robt. Allen, "An Original Map of the City of Charleston"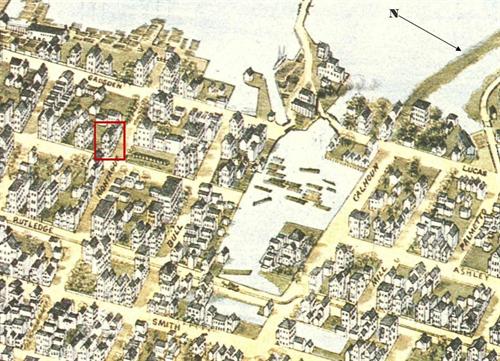 C. Drie, Bird's Eye View of the City of Charleston, South Carolina, 1872 (http://memory.loc.gov/ammem/browse/ListSome.php?category=Maps)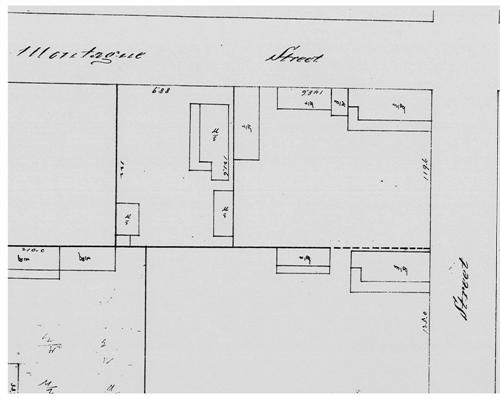 City of Charleston Block Plats, 1882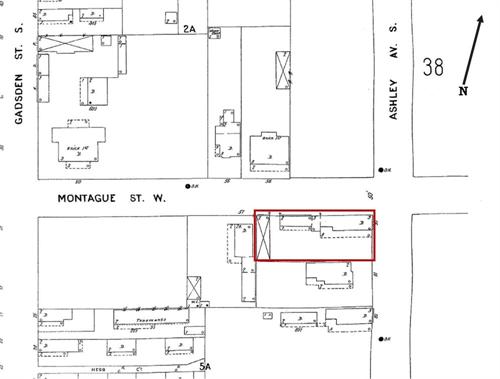 Sanborn Company Fire Insurance map, 1902.