JOHN DAWSON, JR.
Elected intendant September 8, 1806, succeeding Charles B. Cochran. Re-elected September 14, 1807. Resigned and replaced by Benjamin Boyd, July 1808.
Born 1765, died June 3, 1823, buried at St. Paul's Episcopal Church [Cathedral Church of St. Luke and St. Paul].
Son of John Dawson and Joanna Broughton Monck, married Mary Shubrick Huger 1789; her father, John Huger, was Charleston's intendant 1792-1794.
Charleston merchant and Johns Island plantation owner.
Represented St. Philip's and St. Michael's parishes in State House during four General Assemblies, 1800-1808. 
Bailey, N. Louise. Biographical Directory of the South Carolina State House of Representatives. Vol. 4, 1791-1815. Columbia: University of South Carolina Press, 1984.
Charleston Courier, September 9, 1806.
Photos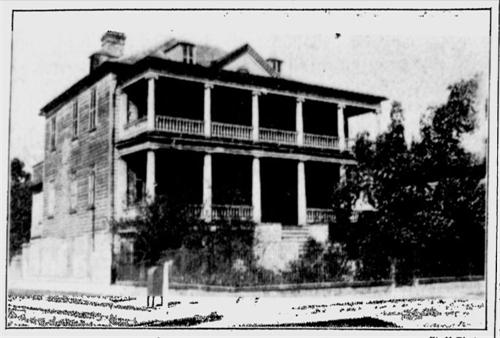 News and Courier, February 9, 1932.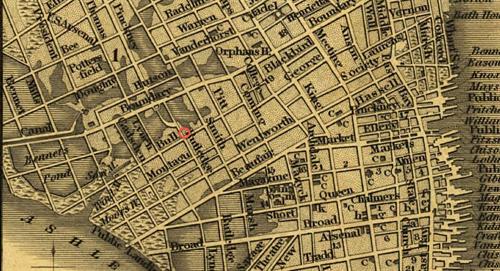 Henry S. Tanner, "A New Map of South Carolina with its Canals, Roads and Distances from Place to Place along the State and Steamboat Routes." Ca. 1833 American Memory, Library of Congress http://memory.loc.gov/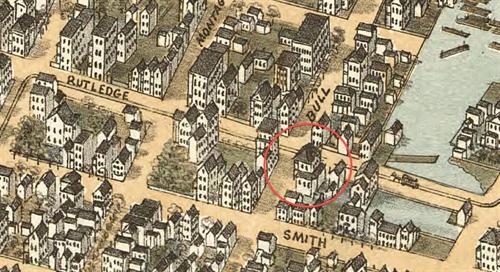 C. Drie. Bird's Eye View of the City of Charleston, South Carolina. 1872. American Memory, Library of Congress http://memory.loc.gov/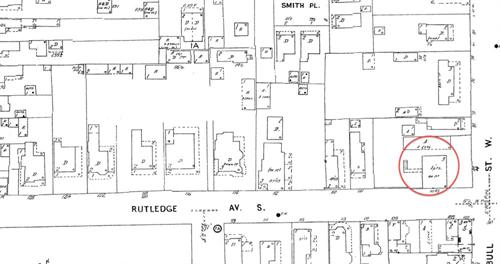 Sanborn Map Company, 1944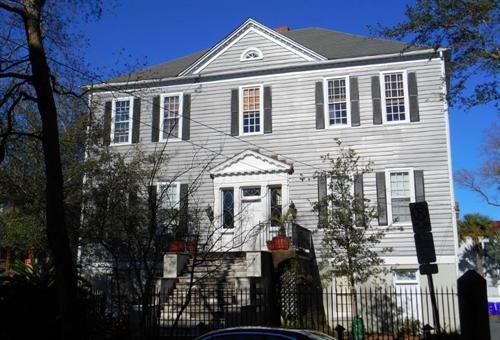 Preservation Society of Charleston