JOHN FREDERICK FICKEN
Elected mayor December 8, 1891, succeeding George D. Bryan. Succeeded by J. Adger Smyth, December 1895.
Born 1843, died April 16, 1925, buried at Magnolia Cemetery.
Son of John F. Ficken and Rebecca Beversen. Married Margaret Buckingham Horlbeck; married Emma Julia Blum 1887.
Member, St. John's Lutheran Church.
Graduate, College of Charleston; studied at University of Berlin, Germany.
Attorney, admitted to bar 1868.
President, South Carolina Loan and Trust Company; president, Board of Trustees of the College of Charleston.
1861 enlisted in German Artillery, Company B.
Represented St. Philip's and St. Michael's parishes in State House of Representatives during eight General Assemblies, 1876-1891.   
"Col. J. F. Ficken Dies Suddenly." News and Courier, April 17, 1925.
Crawford, Geddings Hardy. Who's Who in South Carolina. A Dictionary of Contemporaries Containing Biographical Notices of Eminent Men of South Carolina. Columbia, 1921. (http://books.google.com)
Edgar, Walter, ed. Biographical Directory of the South Carolina House of Representatives. Volume 1: Session Lists, 1692-1973. Columbia: University of South Carolina Press, 1974.
Photos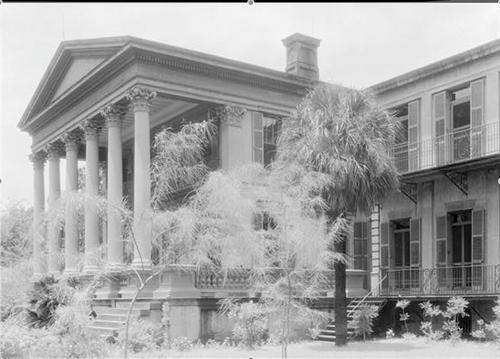 1939 view, Historic American Buildings Survey, Library of Congress.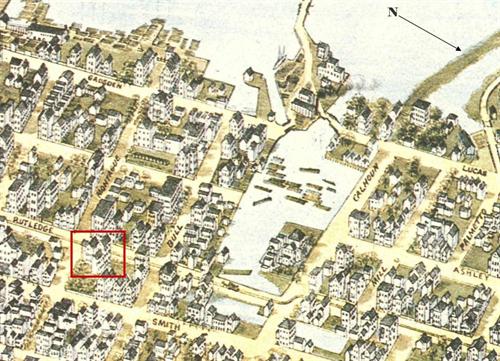 C. Drie, Bird's Eye View of the City of Charleston, South Carolina, 1872 (http://memory.loc.gov/ammem/browse/ListSome.php?category=Maps)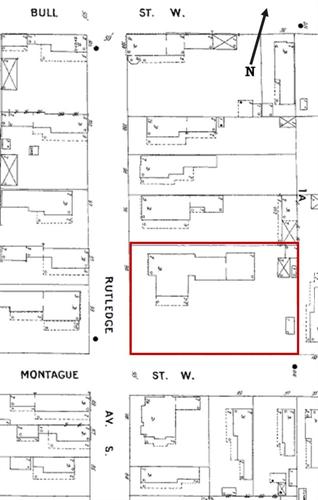 Sanborn Company map, 1902