Edward Tynte
Governor November 1709 – June 1710
The Lords Proprietors commissioned Edward Tynte governor of Carolina on December 9, 1708. The fractious colony was divided between Dissenters and Anglicans, Indian traders and their rivals, supporters of the proprietors and those who ignored their orders, and Tynte spent almost a year preparing for his new post. He arrived in Charleston on November 25, 1709, to replace Nathaniel Johnson in office. Tynte's career in South Carolina was short – he died on June 26, 1710, and was succeeded by interim governor Robert Gibbes.
Edward Tynte's early life in England is not well recorded, but it is known that his family had a baronetcy (a minor aristocratic title), he held military titles, and several close relatives were schooled at Oxford. When he came out to Carolina, he was accompanied by several lawyers who took positions in his administration. All in all, he was evidently a man of education and culture. Architectural historian Gene Waddell considers that Tynte might have been the architect of Archdale Hall on the Ashley River, built ca. 1710, and that it is even more likely he was the designer of the second St. Philip's Church, begun in 1711. Waddell quotes from a poem entitled "Ad Amicum," which is reprinted in The South Carolina Historical and Genealogical Magazine, Volume 12. The eulogy begins:
                           "Tynte was the man who first from British shore
                           Palladian arts to Carolina bore."
Lesser, Charles H. "Tynte, Edward." Walter Edgar, ed.
Photos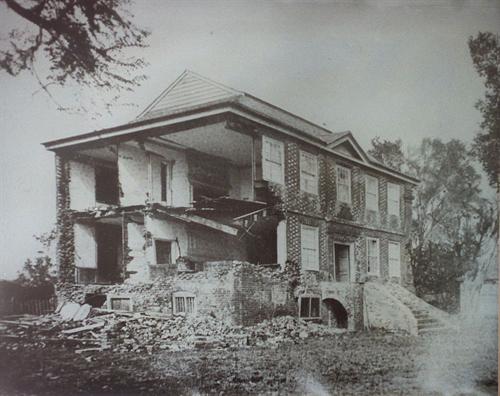 Provided